Recognising our Excellent Scouting Community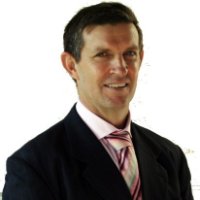 Hello to all our Scout youth members, parents and supporting community.
You most likely don't know of the many and wonderful developments within your Pamphlett Tennyson Sea Scouts.  Today I can only mention the people changes.
The first change I should mention is that there is a new Chairman of the Group Support Executive Committee, Darren Lelliott (me).  In this capacity, I would like to officially recognise and thank:
Past Leaders – those wonderful ladies originally of the Tennyson Scout Group, Diedre Moroney and Dorothy White, have decided to make a change to another Scout Group for a time.  Everyone that has supported PTSS over the last few years will know how important both leaders have been to many youth members, their fellow leaders and the Scouting community generally.  It is not an overstatement to say that without their fabulous efforts it is likely Scouting could have lost the Tennyson facility forever.
On behalf of the PTSS Leadership and Executive Committee thank you and we look forward to working with you in your new Scout Group.
Past Executive – over the last six months there has been a major change of PTSS executive membership with the past Chairman, Jeremy Gehrmann, Treasurer, Craig Stanley, and Secretary, Jill Goebel, deciding it was time to pass the proverbial baton to others.
I had the pleasure of being on the executive for a small portion of their long sentences.  Each has been a hardworking, dedicated and generally lovely person to work with.
PTSS has been blessed to have had your guidance, thank you all.
New Leaders – what a Scout Group we have.  Would you be surprised if I said we had 20 leaders working with our youth members?  Well now we don't, we have 23.  Most, but not all, leaders are drawn from our parent ranks.  All PTSS leaders and executive committee members are volunteers.  I would love to give a roll call of all our leaders and executive but today I am announcing our newest additions.
We are very proud to advise that Ashley Newman, Monique Belousoff, and Sally Dodds are new leaders and have joined Naomi Waldron in leading the Cub Pack.  Excellent stuff.
New Executive – Lastly, I would like to thank and welcome Richard Straker, new Treasurer, Dirk Fourie, new Secretary, and Rudlof Stroobach, new Key Master, to the Executive Committee.
If you are thinking the executive list is very male heavy, you are right, and we strongly encourage more diversity and yes there are opportunities to add to that diversity as we still need a new Communications Manager, Fundraising Manager (Bunnings Sausage Sizzle Mgr), and Tennyson Property Mgr.
Please get involved in whatever capacity you can, adult helpers are always needed and the more we have the greater opportunity there is to open our youth membership to more of the community that desperately wish to join us and enjoy being Scouts.  It is so fulfilling to think that we, in whatever small way, are assisting these beautiful young people grow into valuable members of the community.
Regards
Darren Lelliott
Chairman, PTSS Group Support Executive Committee
Share this: