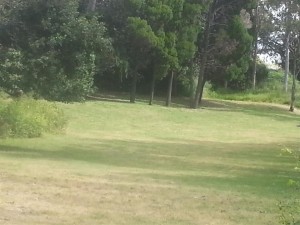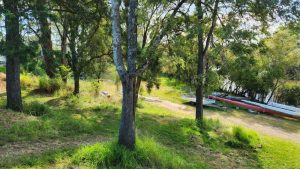 Welcome to the Tennyson Site Camping Ground
Location
Located in the heart of Tennyson, our camping ground is situated behind the Scout Den and along Oxley Creek at 55 Vivian St, Tennyson. The peaceful and scenic environment provides a perfect retreat for outdoor enthusiasts and nature lovers.  It is the most serenity you will get within only 10km of Australia's third largest CBD.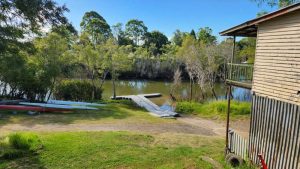 Facilities
Our main den is no longer functioning so we are making some great outdoor changes.
We have a BBQ area that can be used upon request. Hot showers (x6) in our large toilet block (x5 toilets) and a campfire circle with plenty of shady trees are available for camp cooking and sing-a-longs. Please bring your own firewood. Our campground is fully grassed and surrounded by a low log barrier, making it a safe zone for kids, but still adventurous enough for camping and play.  Additionally, we offer pontoon and jetty access, as well as equipment hire for canoes, kayaks, tables, and chairs.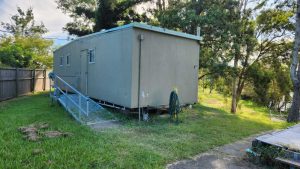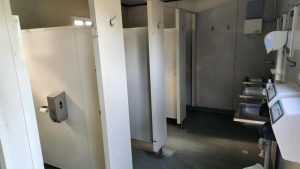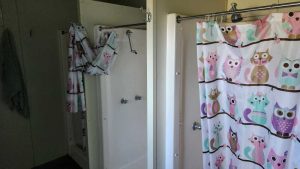 Who can use our facilities?
The Pamphlett-Tennyson Sea Scout Camping Ground is available for hire to a variety of organisations and individuals whose activities align with the principles of the Scout Association and benefit the community. This includes scouts, guides, schools, and families. The proceeds from the rental of our facilities go towards maintaining and updating the equipment, boats, and canoes available to the members of the Pamphlett-Tennyson Sea Scout Group.
Fees and Bookings
We believe that everyone should have access to affordable and quality outdoor experiences, which is why our fees are low and budget-friendly. When you make a booking, you will receive a registration form that should be returned within two weeks along with the bond. Your booking will be confirmed once we have received both the bond and registration. We prefer group cheques and your bond will be returned after your visit.
Book your stay at the Pamphlett-Tennyson Sea Scout Camping Ground today and experience the beauty of nature while enjoying all the comforts of home!
The current rate for camping is only $8 per person per night.
Below is our calendar for the camp grounds.  Please refer to the calendar to self-check the availability on your preferred date and time then contact us to make an enquiry.