What is a camp ground if it doesn't have a camp kitchen? Just an empty block of land!
In 2020 it was decided to rectify this oversight with the erection of a camp kitchen.
A joint decision of the Group Council and Executive Committee was to name the camp kitchen Warringa's Kitchen, in honour of our longest serving Leader, Michael Bischa, who has the Scout name Warringa. Although he has been Warringa for most of his 35 years (at that time) Scout leadership most people just know him as Bisch.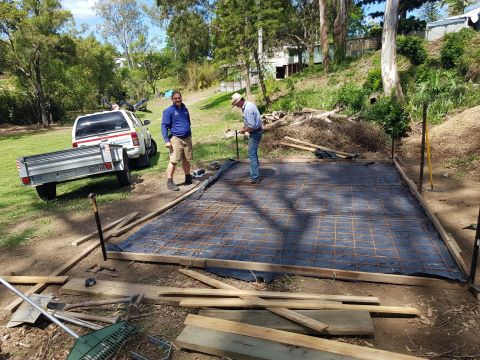 The camp kitchen construction has been a big undertaking of the Group, over several stages and still ongoing in 2023.  We have been incredibly fortunate to have had a wide range of funding and assistance for this project, including too many people to list.
The stages (so far) have been:
Preparation of site: levelling, measuring, box the framework.
Pouring the slab: using concrete taxi the cement was poured, then screed and finished.
Constructing the cover: the carport purchased for the purpose was erected on site.
Cooking firepit construction: this was actually over several phases of construction, then paving.
Retainer wall construction.
Rear extension construction.
Pizza oven construction (also over 5 phases).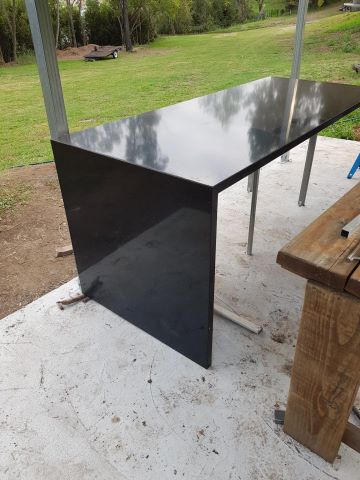 There is still a lot more work to be done, but there is no rush. We will keep adding as the project continues.