Location
The Pamphlett-Tennyson Sea Scout camping ground is located at the Tennyson site at 55 Vivian St, Tennyson.
It Lies behind the Scout Den and by Oxley Creek.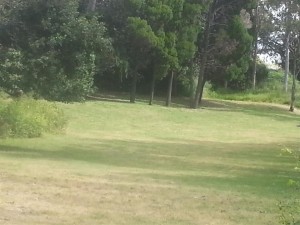 Facilities
The main den provides floor space for mattresses
Kitchen – refrigerator, freezer, toaster, jug and stove
BBQ is available on request
Hot showers
Camp fire circle suitable for camp cooking and sing-a-longs. (Bring your own fire wood)
Camp ground is fully grassed and dotted with shady trees and surrounded by a low log barrier
Safe zone for kids to camp and play
TV, white board, and projector screen is available in the den
Pontoon and jetty access
Equipment hire available – canoes and kayaks, tables and chairs
Who can use our facilities?
Pamphlett-Tennyson Sea Scout Group camping ground is available for hire to groups, organisations and individuals whose activities the Scout Association feels are compatible with the principles of the Association and which benefit the community generally. For example: scouts, guides, schools and families.
The proceeds from the hire of the camping ground help us pay and maintain the scouting facilities, boats, canoes, equipment etc which are available to the members of the Pamphlett-Tennyson Sea Scout Group.
Fees and bookings
Fees and bookings fees are low and budget orientated and will assist any group or school in keeping costs down. When you make your booking a registration form will then be sent to you which, should be returned within a two week period. The bond should be included in this. The booking will be confirmed when this bond and registration is received.
A bond is required when confirming a booking. This will be returned after your visit. Group Cheques are preferred.