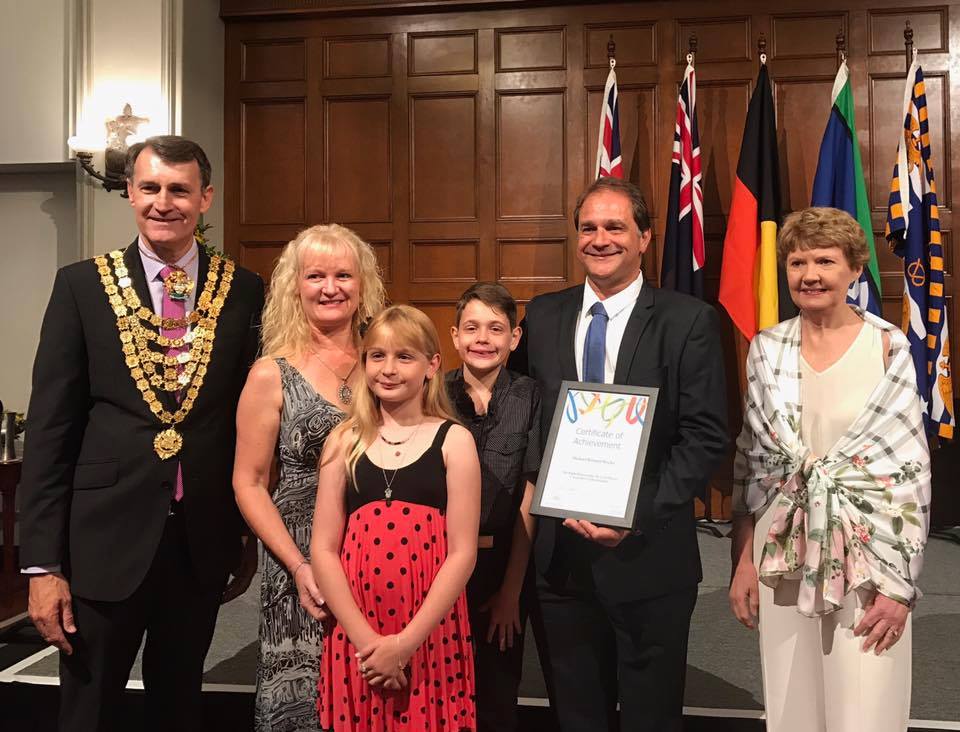 A proud night for Pamphlett-Tennyson on the night of the 24th of January 2017 with Michael 'Waringa' Bischa , our Tarcoola Sea Scouts Scout Leader being awarded the 2017 Lord Mayors Australia Day Achievement Award for his service to scouting.
The 2017 Lord Mayor's Australia Day Awards recognised Brisbane's unsung heroes and paid tribute to the special people in our community who have gone above and beyond to help improve the lives of others and contribute to the city's vision of a diverse, friendly and strong community.
A hearty "BRAVO" to you Waringa for Pamphlett-Tennyson Family!
Share this: